La Jolla Recovery offers substance use disorder and mental health specific services aimed at attending your unique needs.
Twelve years of clinical innovation providing the most inspiring drug and alcohol treatment.
Our rehab programs offer exclusive gender-specific groups with tailored and human-centered approaches.
Our drug and alcohol detoxification includes medication assisted treatment and the latest in mental health support.
More than a decade of developing proven methods of rapid and efficient detox from alcohol and drugs.
Home-like settings by the sea for a transformative substance abuse rehabilitation.
Our outpatient drug rehab includes supervision, accountability and modern therapies for addiction rehabilitation.
Addiction is overwhelming. Let us support you during these times.
Fill our contact form or click here to receive a free and confidential consultation.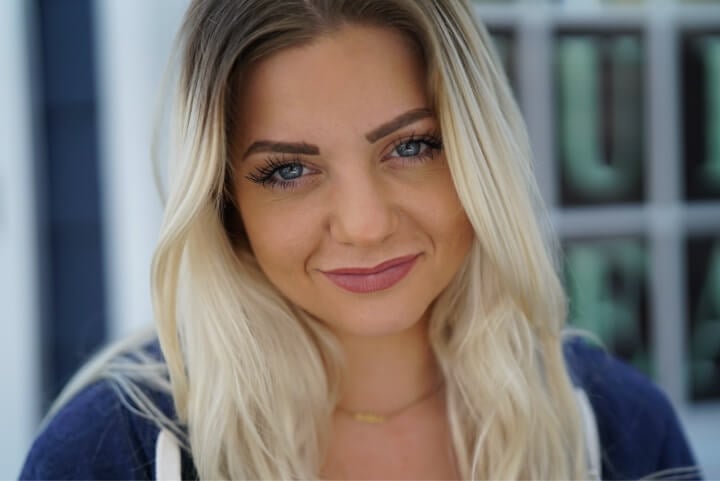 We are shaping a new culture of detox and rehab.
We are front and center in the growing movement to elevate rehab to a place that is inspiring and science-based.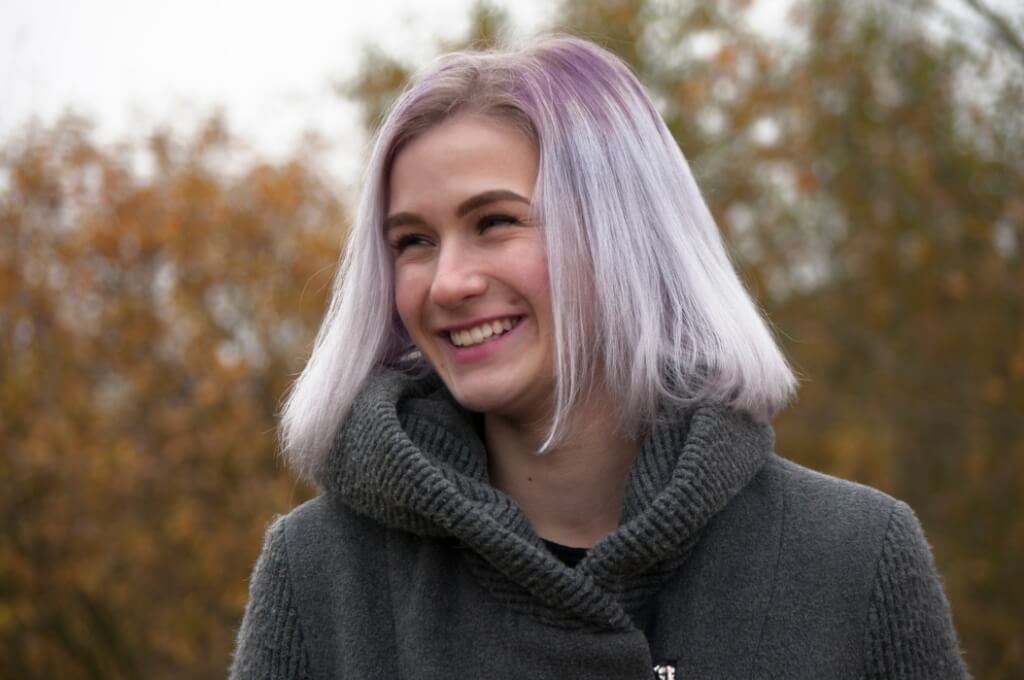 The next level of care with mental health treatment at La Jolla Recovery.
JOINT COMMISSION GOLD SEAL OF APPROVAL
The Joint Commission accreditation is the highest standard in recovery care in the nation.
It sets data-driven performance, excellence for our clinical detox team and quality of  treatment and safety of services.
Experience the evolution of alcohol rehab and drug detox in San Diego, California.
Overwhelmed by the impact of drugs or alcohol? You're not alone.
Over 10 years of addiction recovery experience in San Diego, California
Our drug and alcohol treatment staff is here to support you and your family. These are difficult times. Let us answer any questions you have. Whether it's the first day requiring drug detox or wondering what rehab program to begin with, let our counselors answer your questions. Our range of programs for men and women will make sure a long term focus is attended. As a part of the continuum of care, some family members and clients desire housing options afterwards. This provides a safe and structured environment with sober peers. In a sober living home, residents can follow curfews and keep each other accountable. If a La Jolla Recovery graduate is interested in sober living homes after rehab, our clinical staff can offer suggestions. Let San Diego, California, be your new home for sobriety. Work, school and social integration are part of our long-term approach to substance use disorder rehabilitation.
Detox Alumni and Family Reviews
"A year ago I would've never thought it was possible yet here I am. I couldn't have done it without the support of La Jolla Recovery."

Briana S.

Detox Alumni
"I'm so grateful to be alive today and have this chance. Thank you everyone at La Jolla Recovery drug detox for always believing in me."

Adeline M.

Drug Detox Alumni
"I'm almost a year and a half off drugs and alcohol. They offered me an amazing rehab group, therapy, good food and plenty of activities."

Matt K.

Client
"La Jolla Recovery rehab genuinely impacted my life more than I ever dreamed it would. Without the staff, behavioral health technicians, therapists, counselors and even the owner himself, I can't even imagine where I'd be today."

Haley M.

Client
"I attended La Jolla Recovery 12 years ago and I am proud to say that today I am sober and living my best life possible. I continue being in touch with everyone in San Diego and consider them family. I highly recommend this detox center."

Joe M.

Client
"Great staff and was willing to help me recover. Thanks to the people and staff, it was not difficult."

Joseph M.

Client
"Today I'm the dad I always wanted to be. My experience at La Jolla Recovery was amazing. They loved me when I couldn't love myself. It was well organized with various outdoor activities which I enjoyed so much."

Jason P.

Alumni
"La Jolla Recovery and the awesome staff have saved my son's life. They went above and beyond to help us. I highly recommend this program for any one who wants to live a life of sobriety."

Samantha R.

Mother
"This was my best experience in treatment by far and I would recommend this place to anyone in need."

Dolores G.

Alumni
"They stuck by my side through a year of struggles and when I slipped they welcomed me back with open arms. I'm still clean and sober today. With my foot work and their guidance and suggestions, I'm pushing forward. I love the whole team there that I now consider family. And the owner a true friend for going above and beyond for me."

Randy T.

Alumni
"As a professional in the mental health industry, I would absolutely recommend La Jolla Recovery for dual diagnosis as well as a substance abuse treatment. Their facilities are amazing, their staff is on it when providing patient updates and the admissions team makes everything go super smooth when admitting or transferring a client."

Jennifer C.

Mental Health Professional
"After going to La Jolla recovery and taking a look at all the failed attempts at other treatment centers, I realized there was key differences that sets La Jolla Recovery apart from the rest. Because of these differences I've been able to sustain long term sobriety for the first time in my life."

Max K.

Alumni
"On Sept. 8th I will be celebrating two years of sobriety. If not for La Jolla Recovery, I would be left on the street. I came in with no insurance and a couple of garbage bags full of dirty clothes. They housed me and put me on the right track. I will forever be grateful of Danny and the entire staff."

Matt H.

Alumni
"After reviewing over 200 treatment programs and speaking with more than 25, I chose La Jolla Recovery because of structure, group content and qualified licensed on-staff professionals. The owner went over and above what could have ever been expected to assist in getting my daughter there through the courts and probation."

Pam N.

Mother
"Their clinical, psychiatric and psychological staff were impeccable. Their residential homes are awesome. Management is great. This was my first rehab and I'm still clean."

Koby L.

Alumni
"It is a great program with good structure to transition back into life. The staff was attentive and facilities very appealing."

Ryan O.

Alumni
"They saved my life."

Peter W.

Alumni
"My name is Maria. La Jolla Recovery is the best experience I've ever had in recovery. The staff, counselors and everyone involved put me first. They genuinely cared about my sobriety."

Maria J.

Alumni
"Steve is my favorite counselor. The man knows how to put empathy and individualization into each person. I just completed my program, but I would not have done it without them. From the moment I called to inquire, he took care of my needs and allowed me to include the program into my daily life."

Ali E.

Alumni
"The residents and the facility gave him the support and resources he needed to stay sober."

Nana H.

Family Member
"I would absolutely recommend this place. My friend was struggling to stay sober. He said La Jolla Recovery was a super nice environment and was overall run differently than most places. He felt proud of where he was and motivated to succeed there."

Chanel G.

Alumni's Friend
"When I was looking for a treatment center for my son, I found La Jolla Recovery and was so impressed with how kind and helpful they were. We chose it because of the program structure, qualified staff and beautiful locations. They were able to answer all of our questions and help us through this process."

Kristina S.

Mother
"I have been through multiple treatments. Along with being an employee here, I have a perspective of the hearts of the treatment staff, manager, and owner of this facility. They are all educated, compassionate and caring people who are motivated to helping our clients achieve long lasting change."

Karl F.

Client
Our Most Recent Blog On Detoxing Right
LegitScript certification demonstrates that La Jolla Recovery complies with the industry leader in drug and alcohol treatment provider monitoring certification standards. Certification ensures transparency and compliance with applicable laws and regulations. Safety and the highest of quality operations in drug treatment is our promise to you.
A home environment is our idea of rehab.
Afraid of a cold institutional setting when arriving to rehab? In order to have an inspiring setting, we at La Jolla Recovery drug rehab San Diego envisioned beautiful homes as a foundation to begin drug and alcohol rehabilitation. Experience the safety and structure while in an aesthetic space. These are our rehab homes. As for testimonials, watch firsthand the real experiences of those who have gone through our detox and rehab and have stayed sober for more than a year.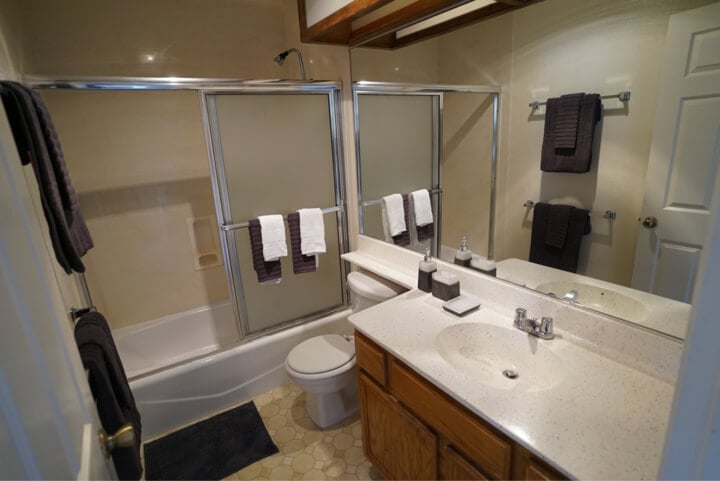 Rediscover life again
Experience quality drug detox and outpatient rehabs for women, men and LGBT in San Diego, California. Needing innovative NAD therapy to experience a next level detoxification and evidence-based treatments? Trying to find a rehab that accepts you as a couple or having a pet? Coming off of drugs like heroin, opiates, benzodiazepines or prescriptions and require MAT therapy for reduced withdrawal symptoms. Let us be your continuum of care. Thought about what to do after outpatient? Extend your sobriety with men and women's sober living house options afterwards. You can maintain a safe and structured schedule. The opportunity to live and make friends with other sober peers is key. In a sober home, residents can stay alcohol and drug free. This way they become accountable to each other in their addiction treatment program. If interested, family members or clients may receive suggestions of a sober living environment in San Diego. This option to extend sobriety after detox or rehab is crucial. Drug use such as heroin, fentanyl, opiates, alcohol or prescriptions require special attention and the right long-term approach with a phase system. At La Jolla Recovery drug rehab San Diego, we want to be able to attend your needs in a human-centered and innovative method. Some of our approaches include the latest in medication management such as ketamine treatment for dual diagnosis and depression.