Outpatient Rehab San Diego 
Intensive outpatient rehab programs or IOP help during the transition from drug and alcohol rehab back to society and family. The object is to have the social support of individuals sharing recovery with similar circumstances while being supported by drug or alcohol counselors, psychologists, or doctors.
Many times, not everyone requires detox or inpatient rehab to begin their journey. They may simply need the extension of support via groups to extend their sobriety as in intensive outpatient rehab.
La Jolla Recovery's Intensive Outpatient Program (IOP) is for people partaking at a lower level of care than Partial Hospitalization (PHP), but still requiring weekly therapy services supporting sobriety. La Jolla Recovery is a short-term adult intensive outpatient alcohol and drug abuse treatment program. The outpatient program provides day and evening treatment programs for a minimum of thirty (30) days. The treatment center is near the beaches of La Jolla, California, and consists of group rooms, individual counseling or therapy rooms, client dining area, and staff offices. Our Intensive Outpatient Program offers group and individual sessions 10-15 hours per week. The program allows clients to be able to participate in daily activities, such as work or school, and then attend treatment either during the day or evening program. Clients participate in group therapy sessions, as well as individual sessions with the assigned Counselor(s). Clients are also provided case management, treatment planning, and discharge and aftercare planning.
In the case of dual diagnosis, La Jolla Recovery provides a mental health track as well. Sober housing is common during outpatient programs for alcohol and drug addiction. These sober living homes are monitored as well as drug tested while many attend group therapy in phase system as needed in the transition. These alcohol and drug-free environments are known as sober living or recovery homes. At La Jolla Recovery outpatient rehab San Diego, we recommend sober living for those attending IOP or intensive outpatient programs in order to create a safe and cohesive ambiance. For more information, you can read our suggestions on local sober living.
IOP (Intensive Outpatient Program)
Outpatient Programs San Diego
What Outpatient Rehab Is
To go back home or be at a safe place with support?
How we approached Outpatient in San Diego
IOP, Outpatient Program, Intensive Outpatient Program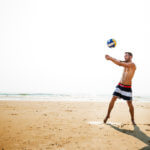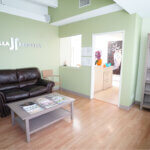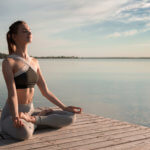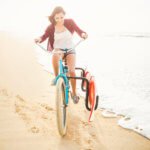 "I didn't really know what to expect from IOP San Diego. I had heard it often at Alanon meetings and supposed it was a place where our son could get together with other people in recovery. I was concerned about outpatient programs from what they did there to what it was he did with others there. Little did I know that daily activities and events were being held focusing on alcohol and drug recovery. There was continuity of the supervision at the sober living home he stayed at as well. We are very proud of what he has done after the outpatient program in San Diego. Thank you La Jolla Recovery outpatient rehab."

Eve C.

Parent
"I was scared when I was told my brother would enter rehab again. Disappointment will leave anyone skeptical and pretty much lacking hope. I got to see firsthand his transformation in his eyes and got to a point that I couldn't recognize him it was so present and genuine. Its very emotional thinking about it and want to thank La Jolla for being able to feel again for my family."

Deborah B.

Sibling
"After 3 years, Im proud to say that working here has left me with a sense of purpose and joy in my life. Even tough days are easy to remind myself that the impact this has is beyond me. I can testify for everyone that works here and Danny. We live our work."

Jerry R.

Staff
"Although not a family member, my best friend got into La Jolla detox centers last year and felt like I no longer was a part of his life after addiction tore him from his self. Today I see someone so dedicated to his life and loved ones that Im overwhelmed by the person he is and feel lucky to have had him be at La Jolla Recovery homes."

Jackie G.

Friend
High Quality IOP. Continuous Support.
Take Your Sobriety To New Heights With La Jolla Recovery Outpatient Rehab